Carroll High School Students will be doing Adopt A Child this year! All money donations are due December 2nd to either Mrs. Shanks or Mrs. Kaufman. Each grade has 4 children they will be shopping for! Please bring in money and help out with the Adopt A Child this year!❄️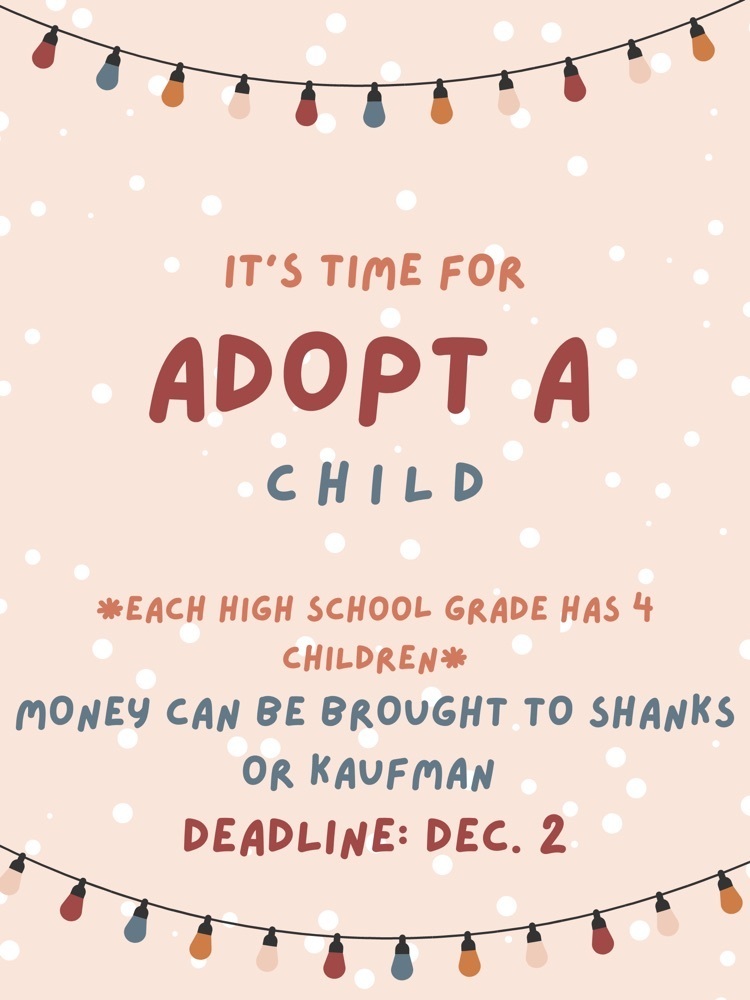 CCSD Announcement 11.21.22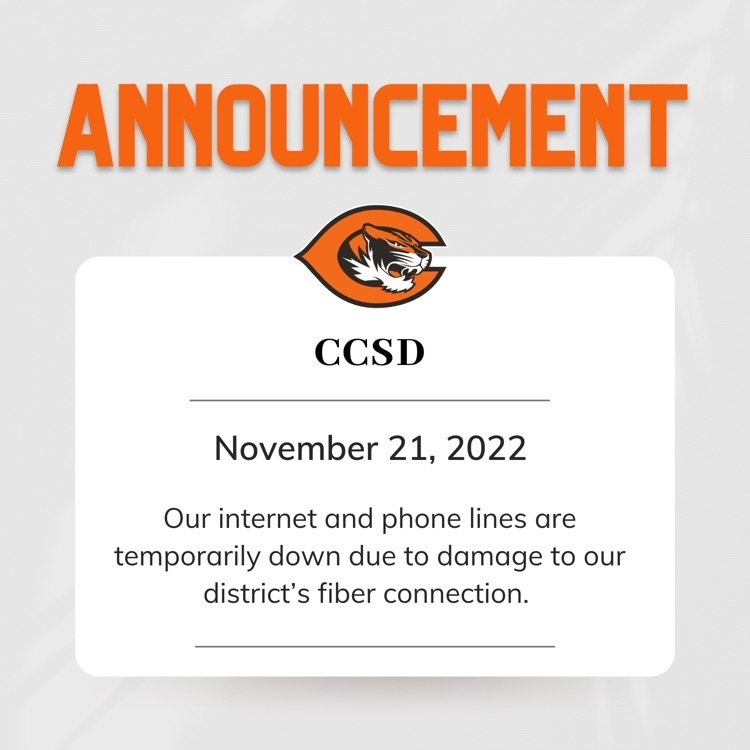 All Black Out and Winter Sport orders are ready to be picked up in the Tiger Shop located at Carroll High School today until 3:00pm and tomorrow, November 22nd from 8:30am-12:30pm. Thank you for supporting your Carroll Tigers and the Tiger Shop!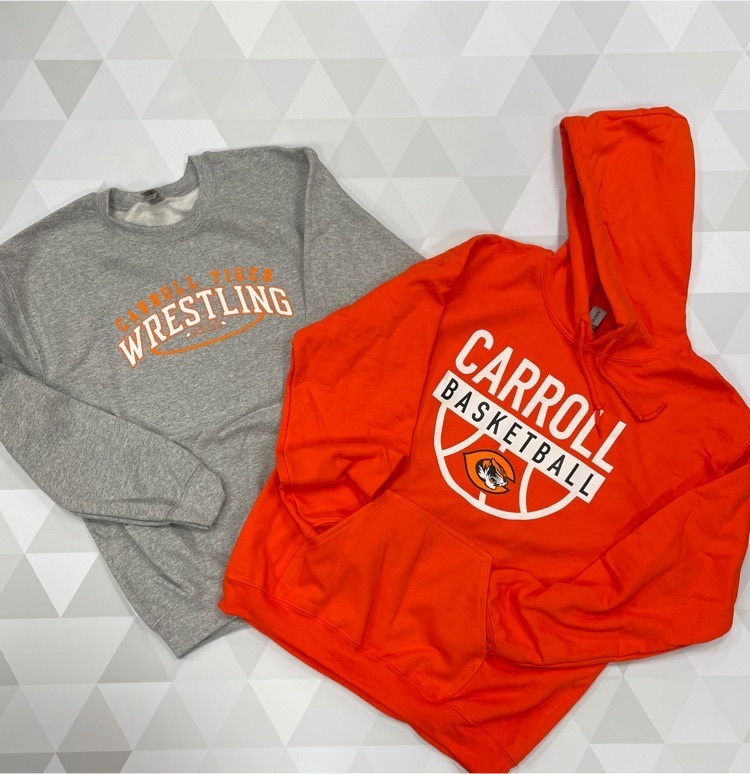 CHS Girls and Boys Basketball Teams are doing a service project partnering with St. Anthony Regional Hospital. Starting now through December 16th, we are trying to collect as many new books (activity, coloring, or reading books up to 5th grade level) as possible to share with pediatric patients in our local clinics. Also, all proceeds from admission on Saturday's scrimmage will go towards purchasing new books. Anyone interested in participating can drop off new books to the Carroll High School office anytime before December 16th or can bring books to the game on November 26th.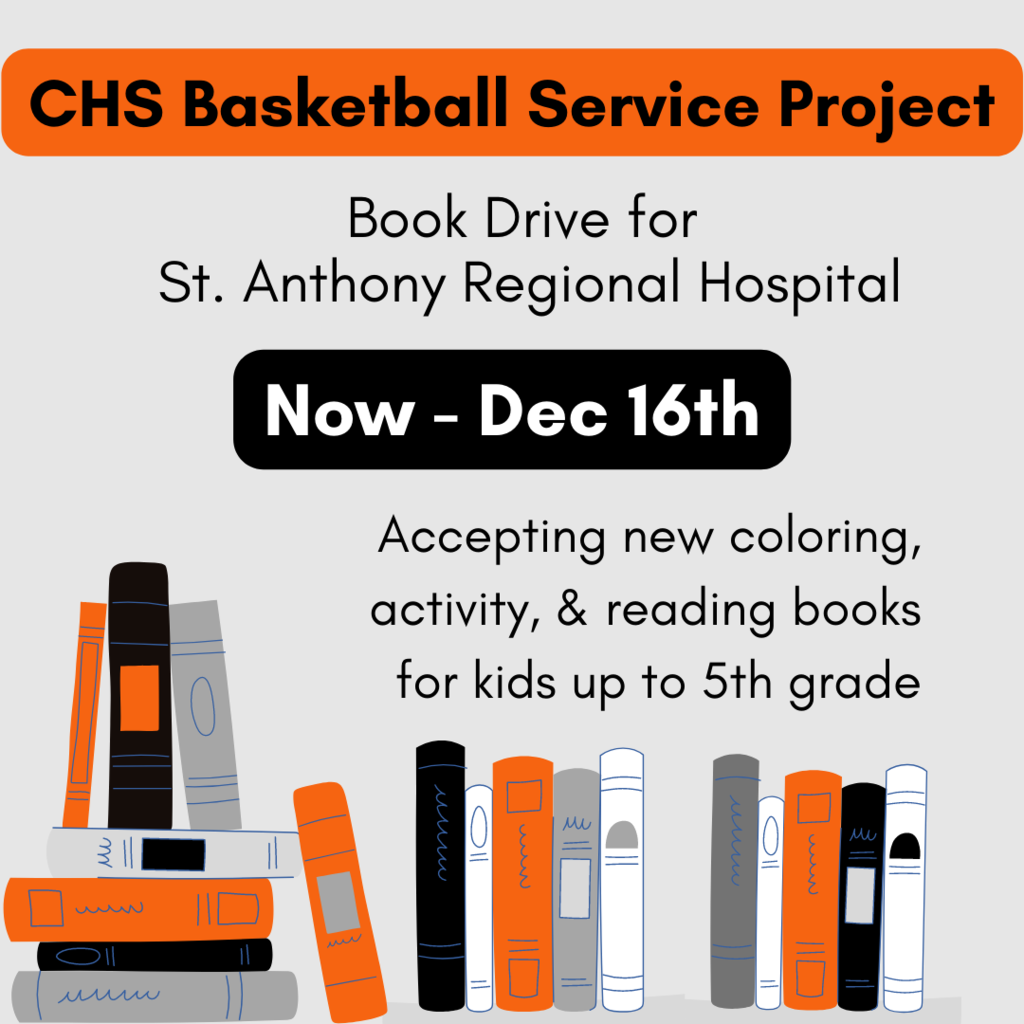 Opportunity for Silver Cord Hours: Luanne Kustra contacted the school and asked if we had any students interested or needing service hours. Volunteers are needed for Stuff the Bus at Hy-Vee on Saturday, November 26 from 8-5. Please call her at 790-5244 for more information.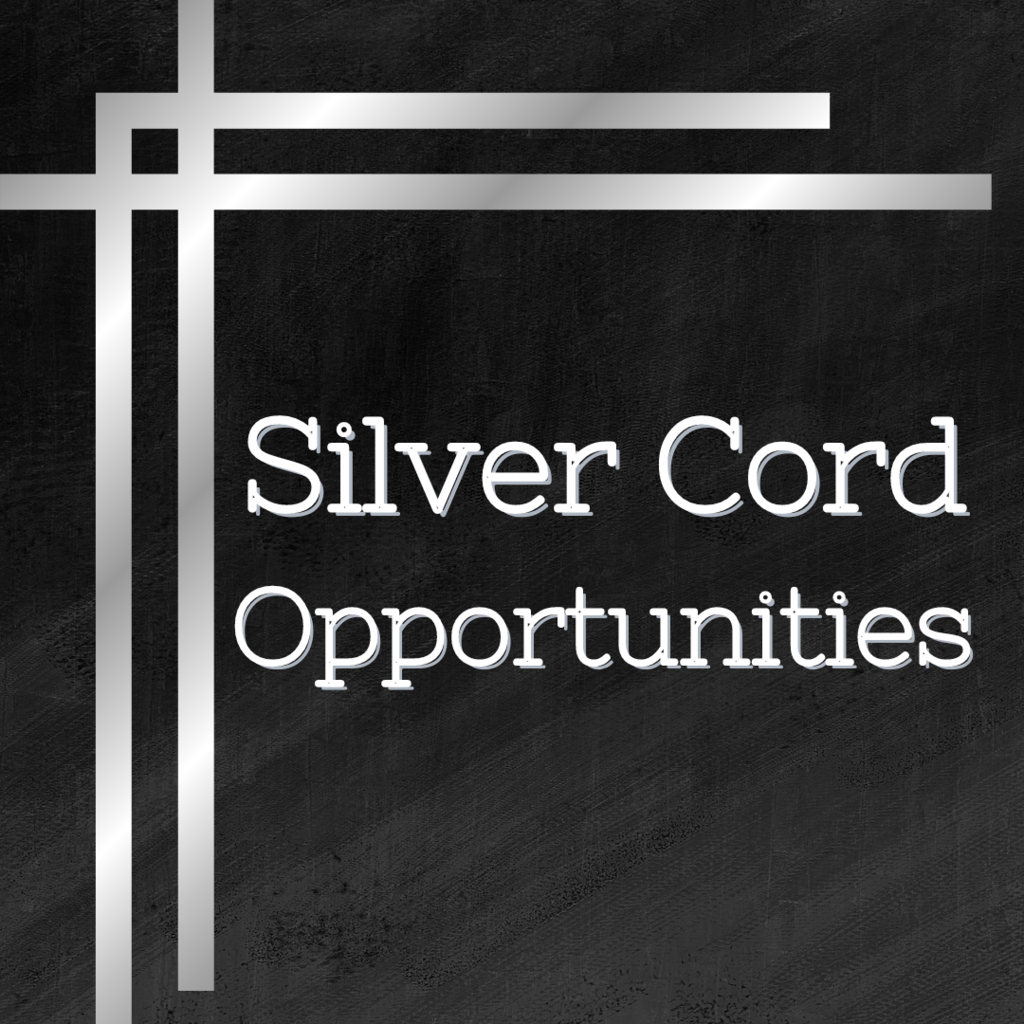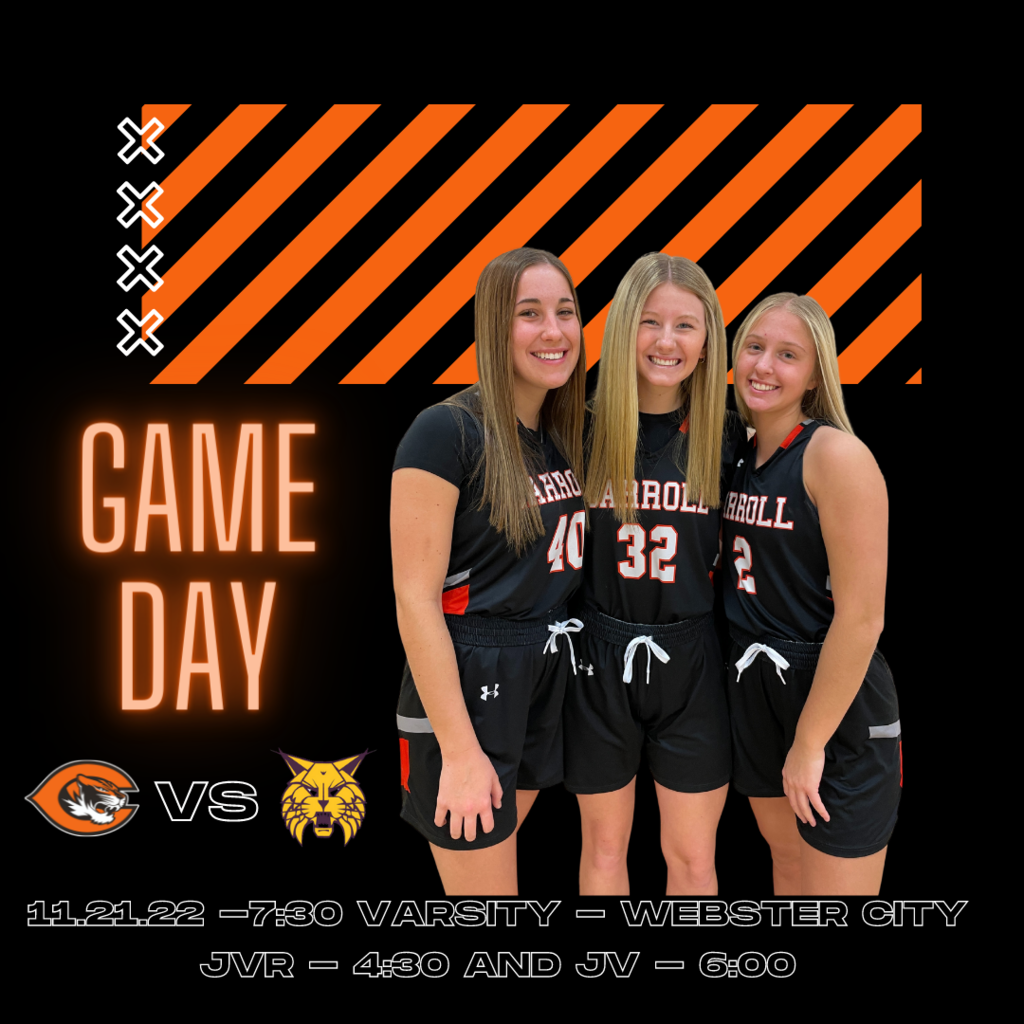 KID CAPTAIN IS BACK! Get your kiddos a kid captain pass for Girl's Basketball, Boy's Basketball, and Wrestling! Monday 11.21 and Tuesday 11.22, tickets will be sold outside the wrestling room doors starting at 5:45🧡 Winners will be drawn a week before each home event on FB live!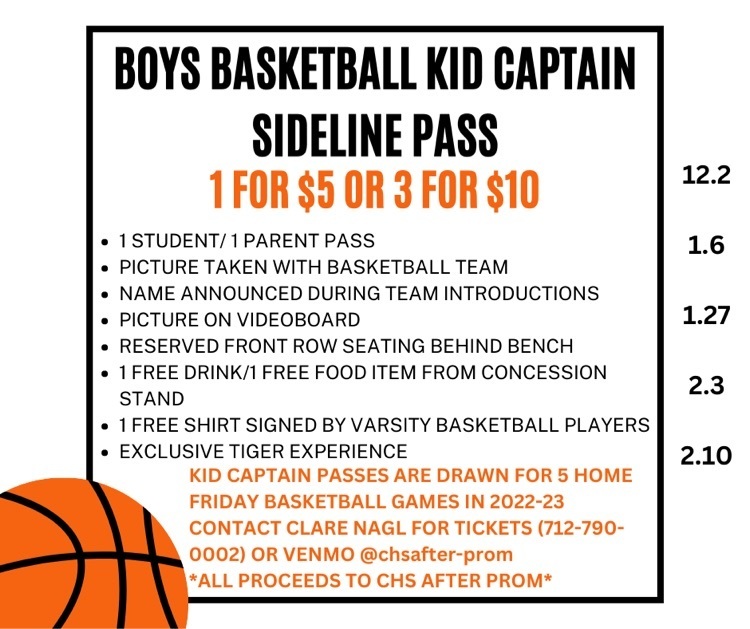 CHS Results from DM North Debate Tournament: Sydney attained 2nd place in her Student Congress session. Maia also competed in Congress. The public forum team (Harrison and Hughes) faced both novice and varsity teams in open competition. They won their "Con" rounds when they could oppose the current "Great Power" resolution.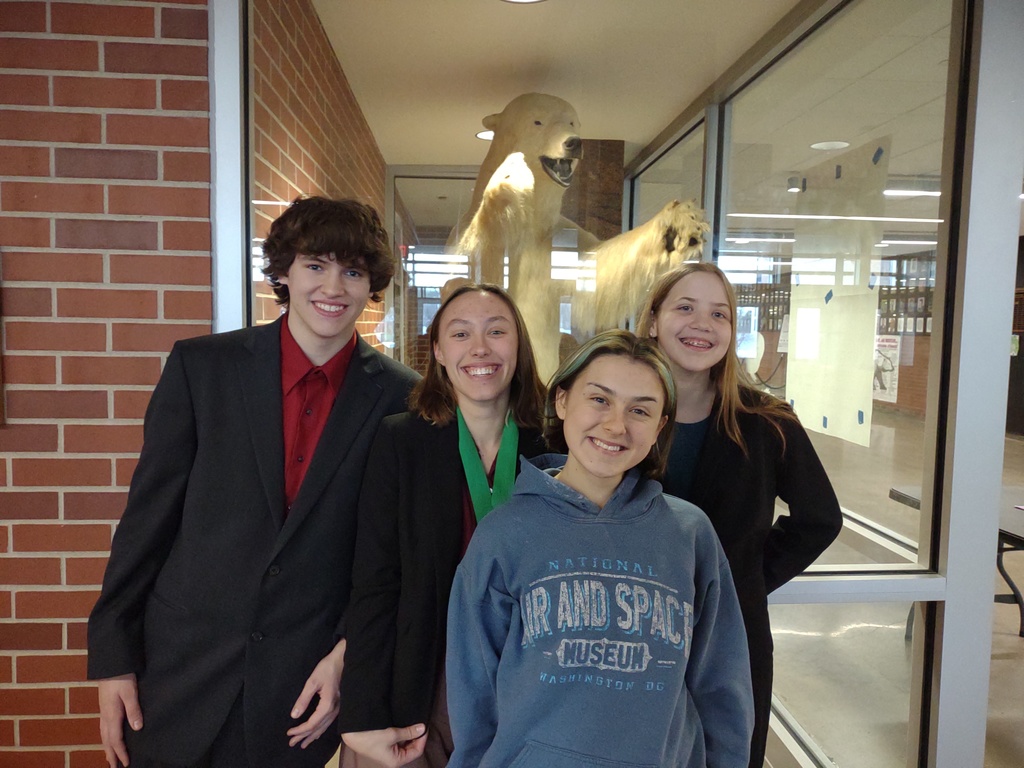 🤼 Girls Wrestling Tournament 🗓Saturday, November 19 ⏰ 10 A.M. 📍Nevada High School 🎟 $5, Cash or Credit Card 🎥
www.youtube.com/nevadacsd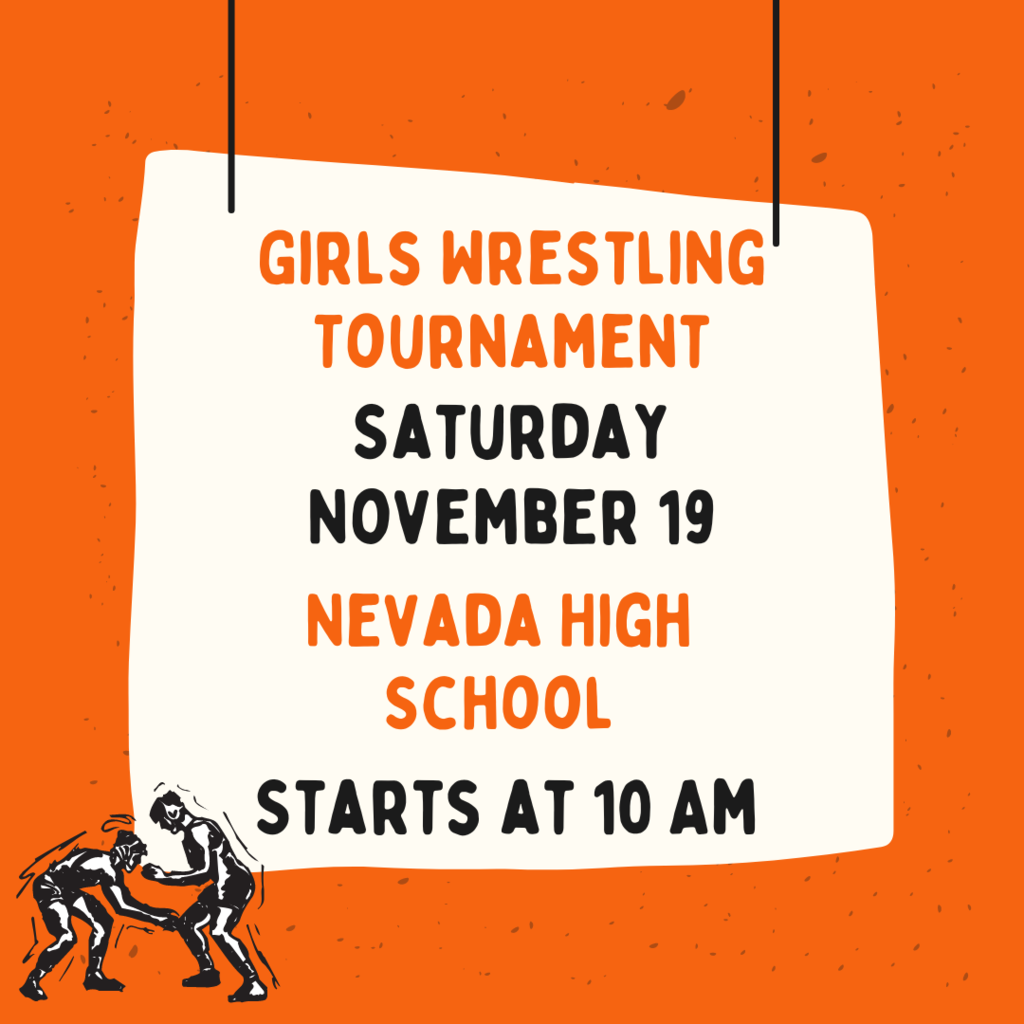 The Carroll High School Girls Wrestling team welcomed the Fairview and Adams Elementary students into the buildings this morning for High Five Friday. Good luck to our wrestlers on their first meet tomorrow morning in Nevada!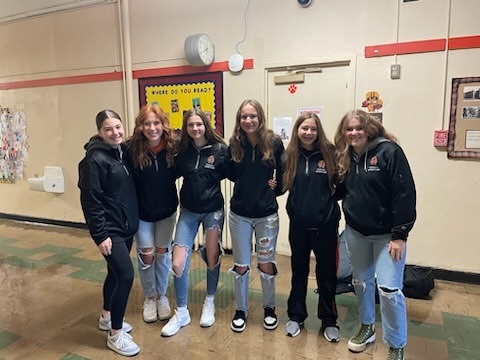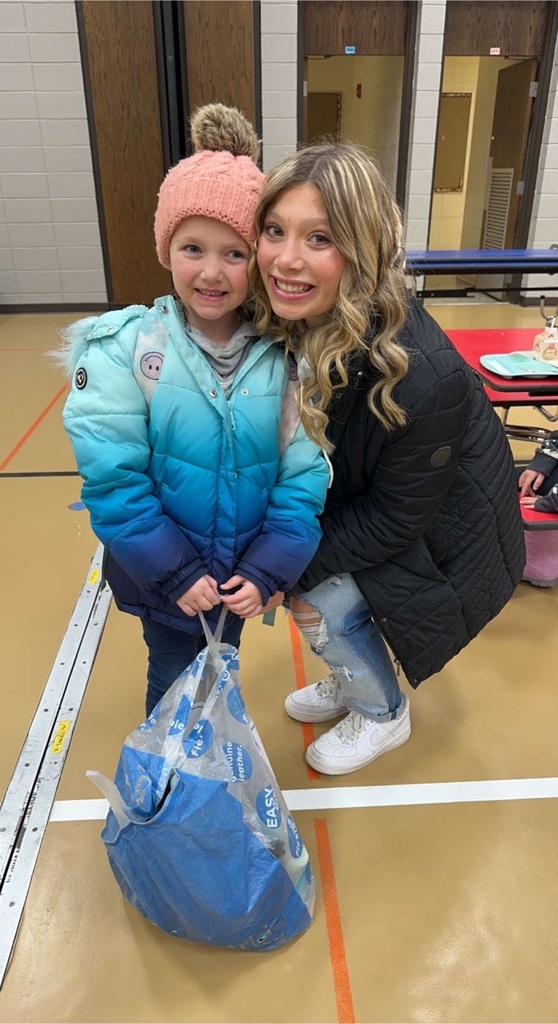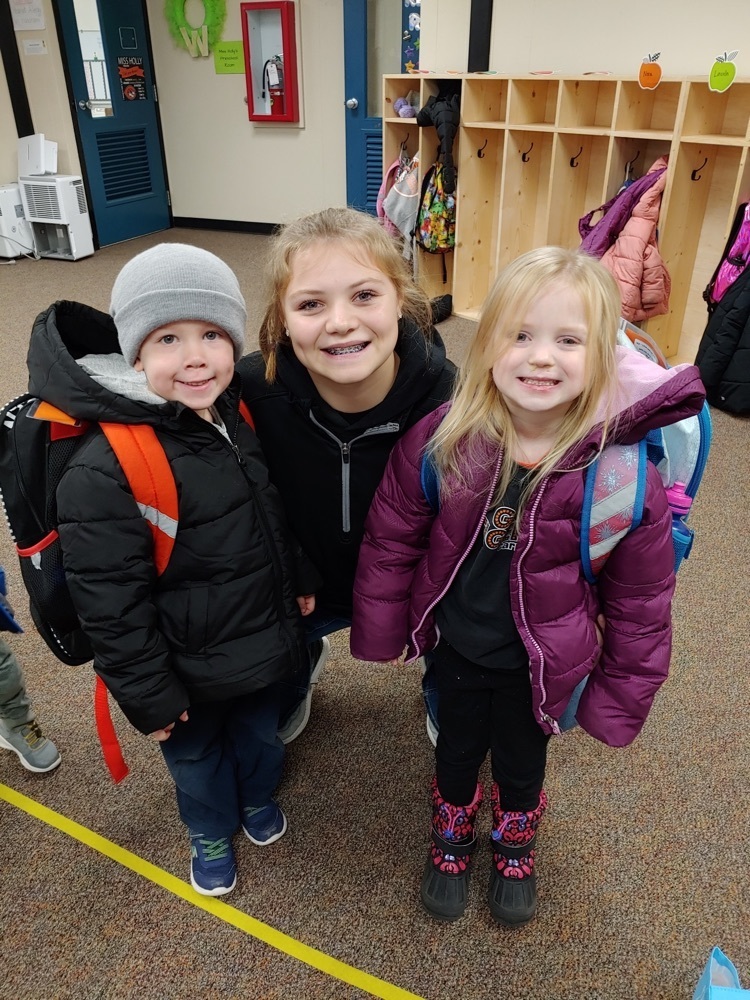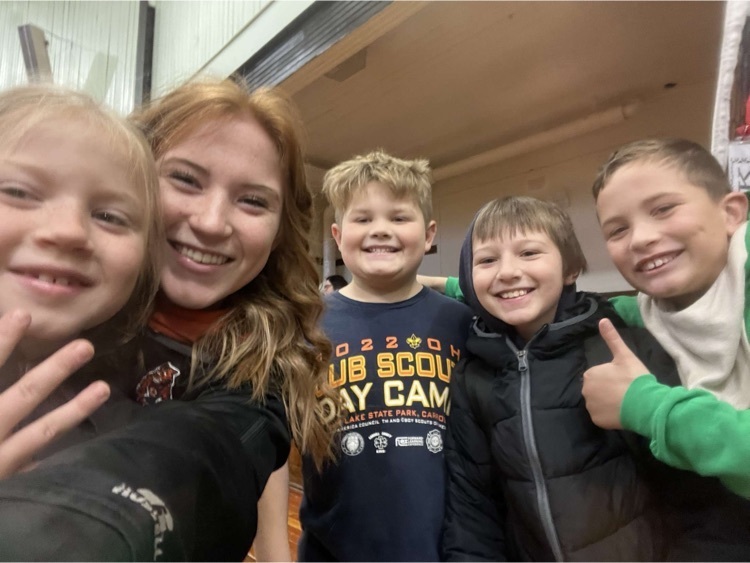 🖤 Early Black Friday Sale 🖤 🗓 Friday, November 18 ⏰ 12-6pm 📍Tiger Shop at Carroll High School 🏷 25% off ALL ITEMS (In-Store Only) ☕️ FREE Hot Cocoa Stand 3:30-6pm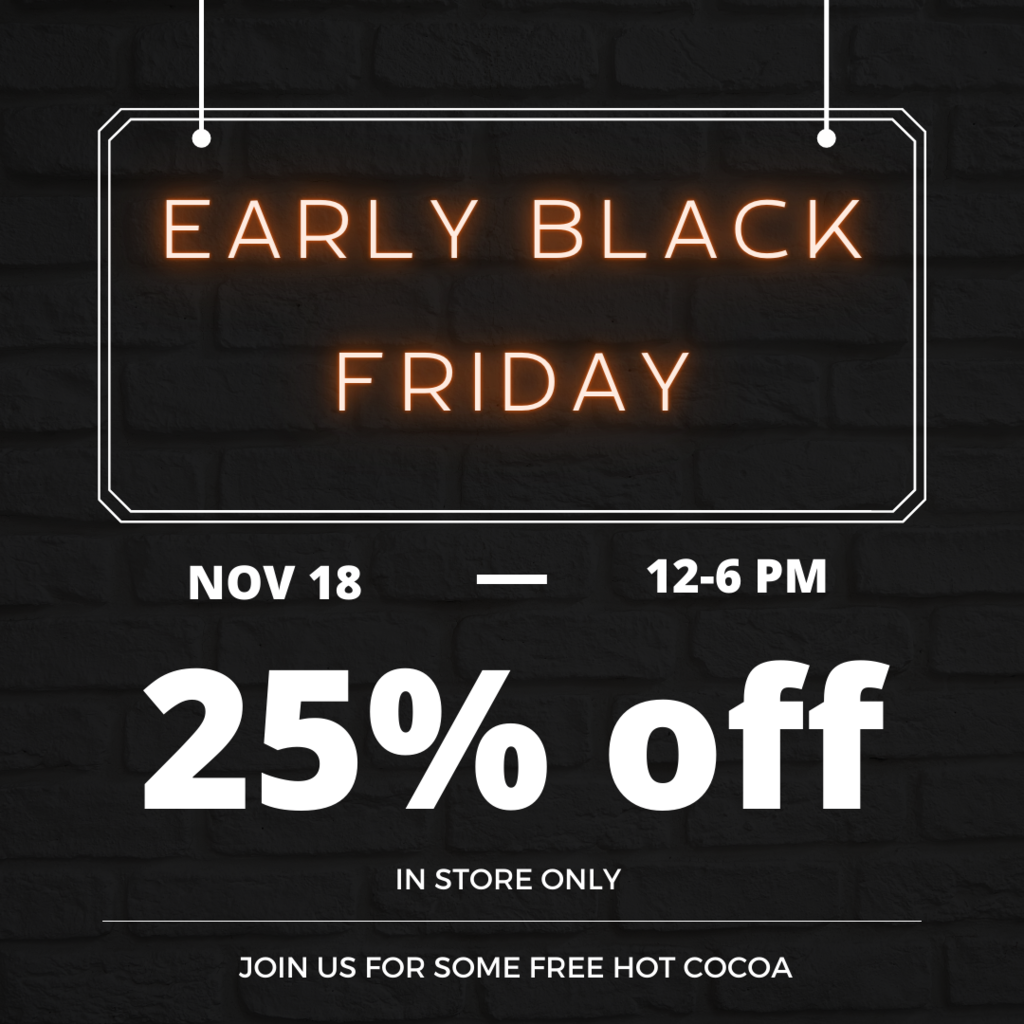 Parker Adams, Caeden Canuso, Keagan Case, Joe Kimball and Madeline Parrott have been accepted into the Iowa All-State Honor Choir that will take place on the ISU campus in Ames. The students will rehearse Thursday, night, Friday and Saturday at Stephens Auditorium with a concert at 7:30 Saturday night in Hilton Coliseum with the Iowa All-State Band and Orchestra. This is the highest honor a high school music student can receive in the state of Iowa. Iowa High School Music Association picks the top 1% of students to participate. We had 13 kids work really hard since August to audition for the these spots on October 22. We know these 5 students will represent our school well! Congratulations!

Stop in to the Tiger Shop on Friday 12-6:00pm for our Early Black Friday Event.🖤 All items in store are 25% off! 🏷 Free Hot Cocoa Stand starting 3:30-6pm☕️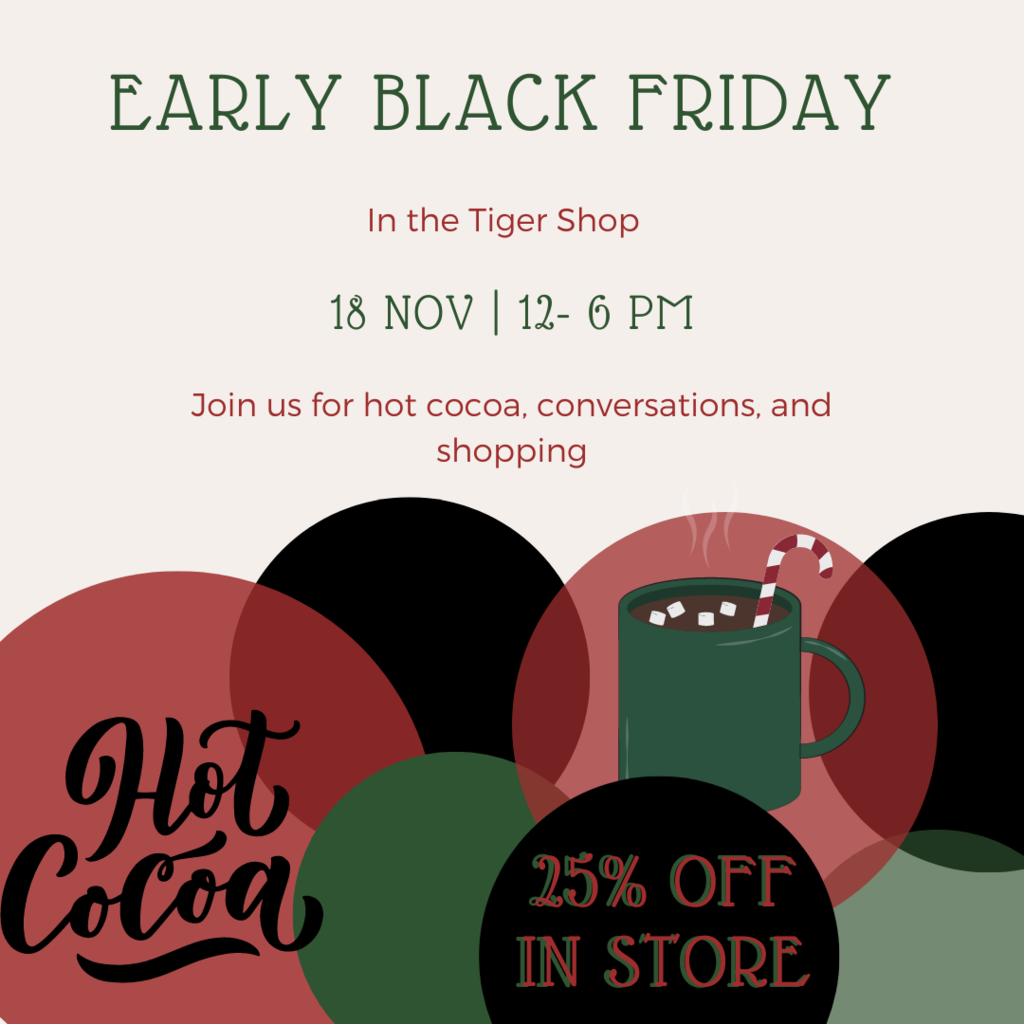 JH Boys Basketball gets their season started today. 8th grade plays at CMS and 7th grade plays at St. Lawrence at 4:15. Purchase your tickets online at go.ticketspicket.com(8th) and at Bound(7th) OR just bring your credit/debit card and you can pay at the gate.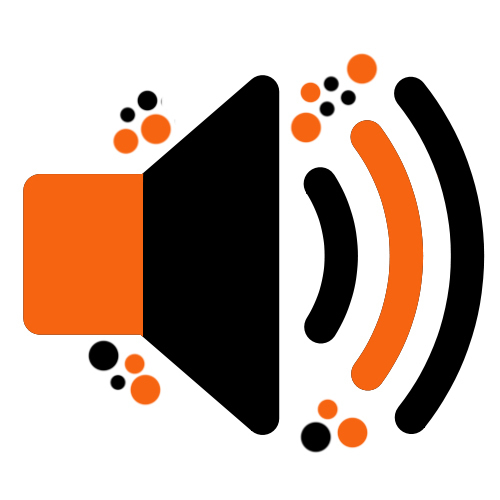 The Carroll Tigers Girls Basketball team is starting their season this weekend. Come support the tigers this season!!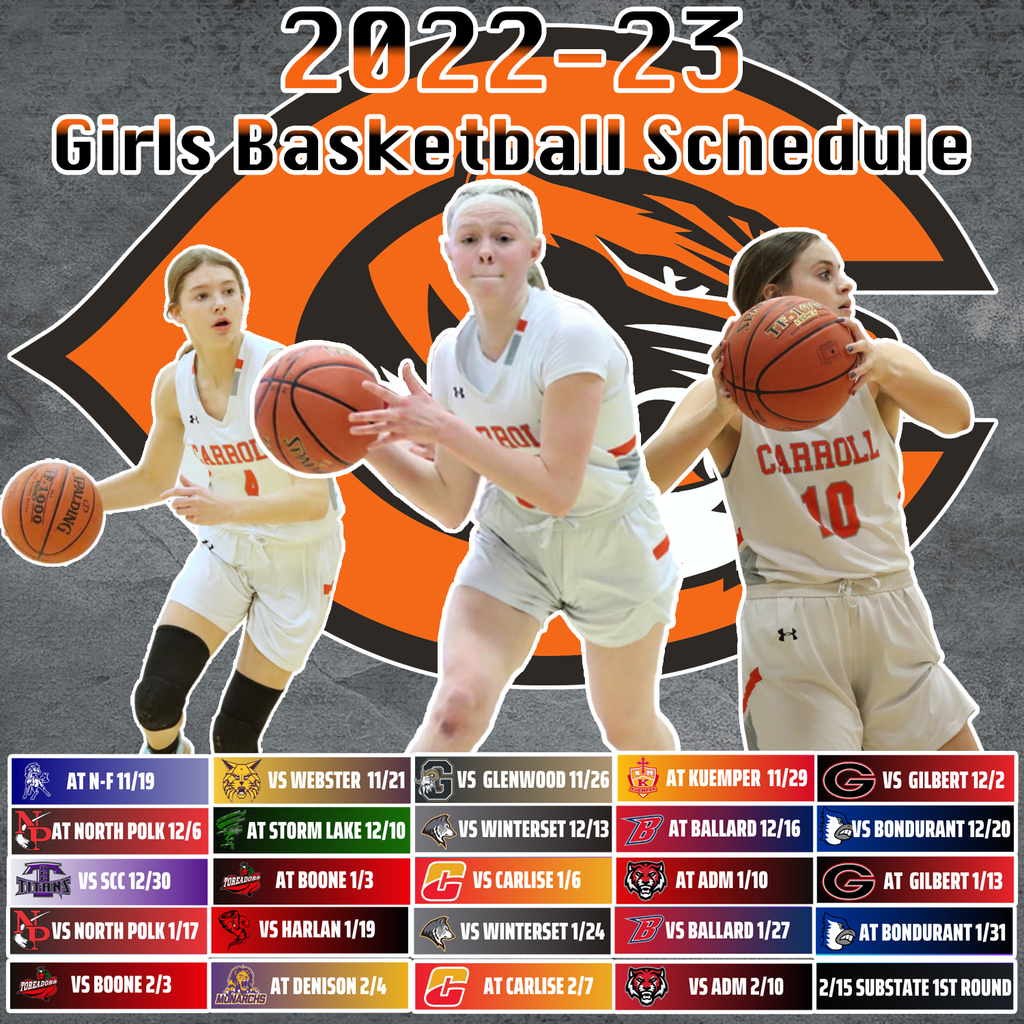 This past weekend seven of our FFA members traveled to the Ankeny DMACC FFA Enrichment Center where they participated in the Amplify and Transform leadership conventions. The members got to connect with State Officers, discover ways to strengthen their FFA career, and prepare for the future!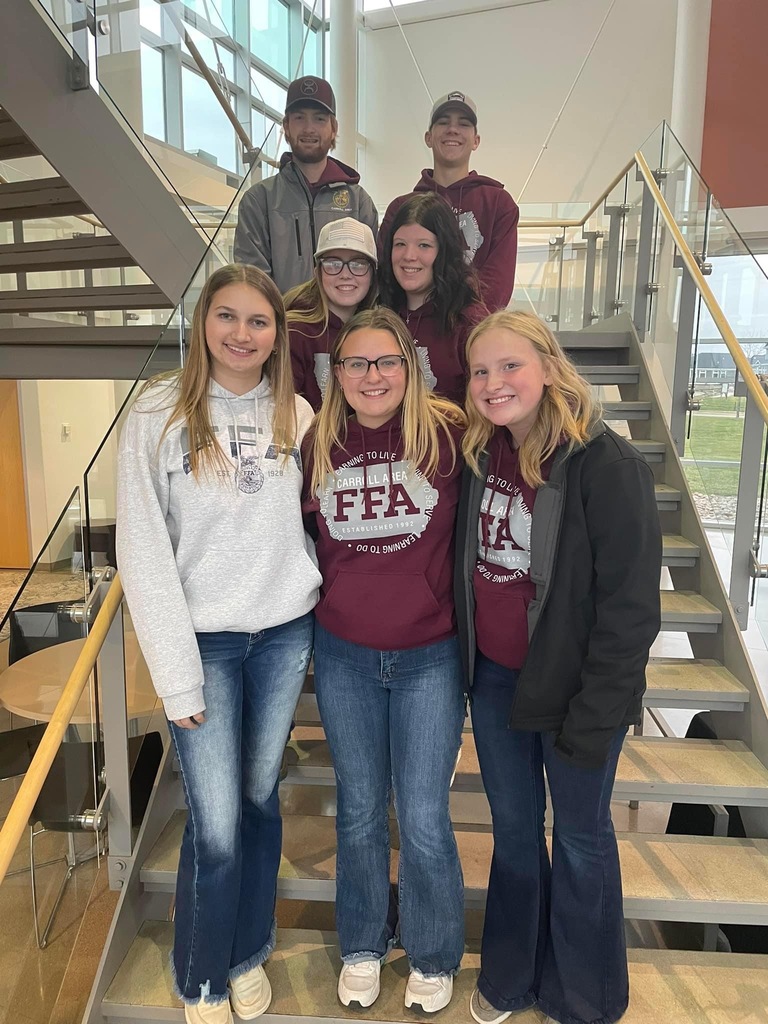 Attention CHS Students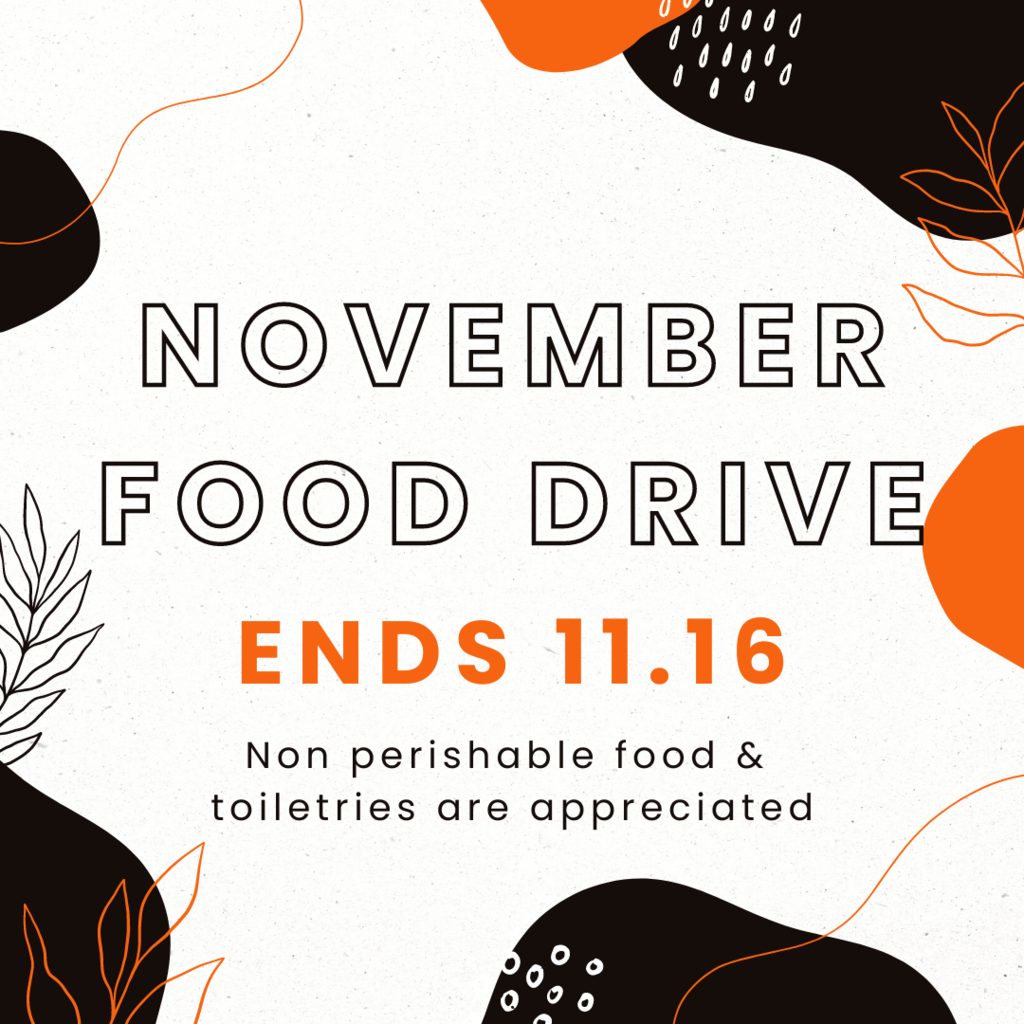 Students in 6th grade WIN created some creative animals and vehicles with cardboard and 3Dux Design connectors.